OFFERS DETAIL
Developer Plan
Business Plans
Personal Plans
Single Purchase



40% OFF

on Developer Plan



30% OFF

on JEC & JTC Business Plans



25% OFF

on JEC & JTC Personal Plans



30% OFF

on single purchase
Wait! It's not all about these offers. Lets scroll down and get our exclusive gift.
Especially, within our promotions, you will have an opportunity to get 10% extra discount when you share this good news to your friends!
SA MEMBERSHIP CLUBS & RENEWALS BENEFITS
If you join our membership clubs, you will get a lot of benefits in which you can:
Download 100+ Joomla templates and

200+ Joomla Extensions

Get regular updates
Get 1-2 new templates released each month
Receive dedicated support
And much more.
Note: The Discount on Renewal has been updated as following: 5% for Business Subscription and 10% for Developer Subscription.
JOIN OUR CLUB NOW RENEW YOUR MEMBERSHIP NOW
SINGLE PURCHASE ON SMARTADDONS
The offer applies on all Joomla templates and extensions that you can afford to access high quality products at really low prices.
Exclusive Xmas Gift From SmartAddon:
Do not forget our elegant Sj Xmas Plugin 3.1.0 (The favorite Joomla plugin for Xmas has been updated with new flexible new features that give you more control on what you want to display):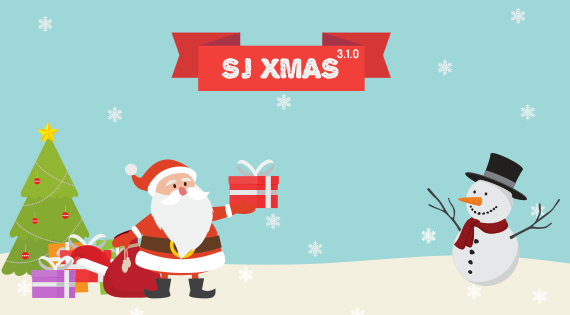 /p>
The special offers are valid only from 219 December to 29 December 2017! Hurry up! Don't miss out on this awesome saving.
We hope that with these free Xmas gifts, you will have a wonderful website in the Christmas 2016 season.
Merry Christmas and Happy New Year!