When searching for a WordPress theme for the book store website, we got a sea of suggestions on the search result pages. However, it's not easy for us to find a theme that meets all the requirements.
And now, let's start to see the best WordPress themes for any book shop, author, or publisher website!
---
Best Book Store WordPress Themes 2021
Below are the top 7+ best WooCommerce themes for the magazine, book store website. We have collected them based on the user ratings, design quality and theme features.
Let's find the best one for your next project now!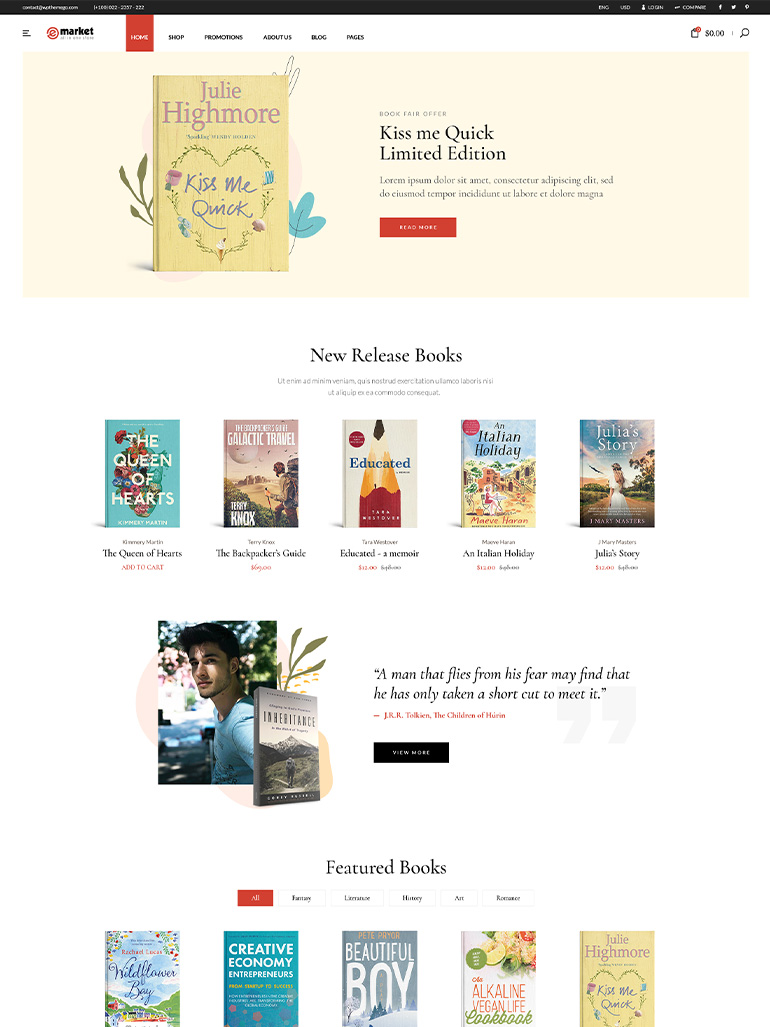 eMarket is the best multi vendor marketplace WordPress theme chosen as featured item by Envato Team. Also, as a Power Elite Author with over 11+ years of experience in Web Design, we develop this theme as a key item with beautiful, unique and professional design for all ecommerce website.
With 35+ beautiful homepage designs, 03+ mobile layouts ready, multi vendor marketplace support and full ecommerce features, eMarket will surely a suitable theme for any multi-vendor marketplace or any shopping store.
---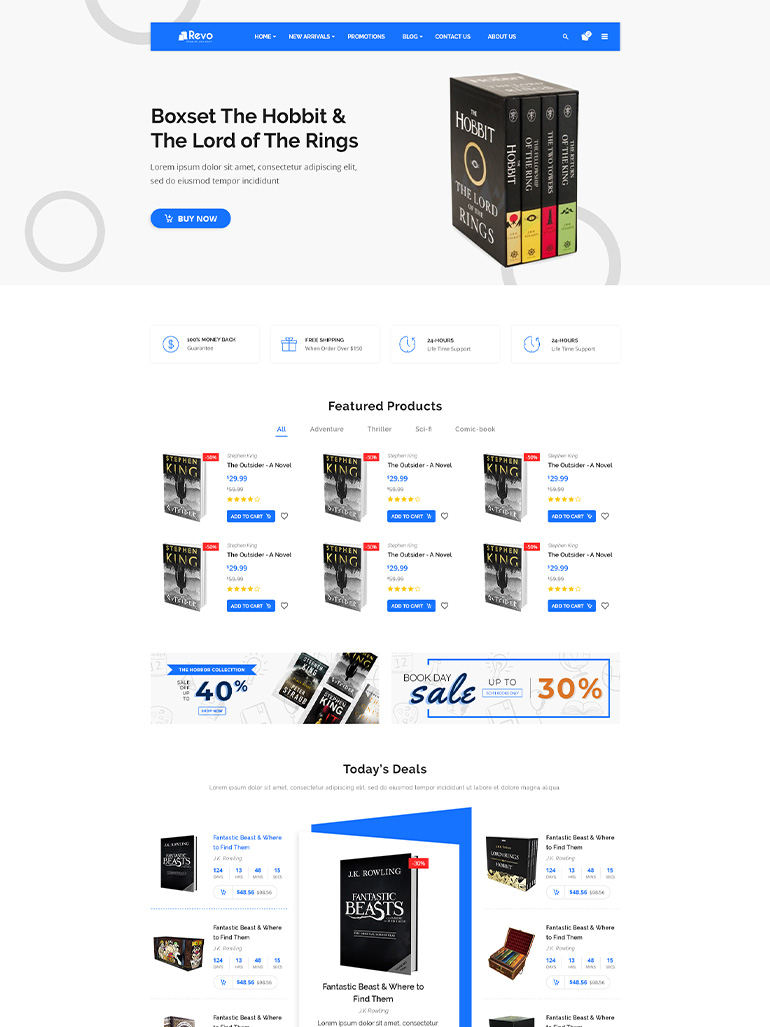 Revo is one of the top popular ecommerce WordPress themes. With up to 25+ homepage designs, 5+ mobile layouts ready, multi-vendor support, and lots of WooCommerce features, it will be an ideal theme for any online store.
This theme is suitable for multi-category store, fashion shop, kid fashion shop, furniture store, hitech/digital/electronic store, organic shop, cosmetics store, gift shop, Christmas gift/greeting card/decoration shop, book shop, watch store, gaming gear, medical store, flower shop, wedding store and more.
Revo is extremely customizable with 25+ unique homepage designs, 5+ mobile-specific layouts, multi-vendor support, and tons of powerful theme options that allow you to build and manage an online shopping website with ease.
---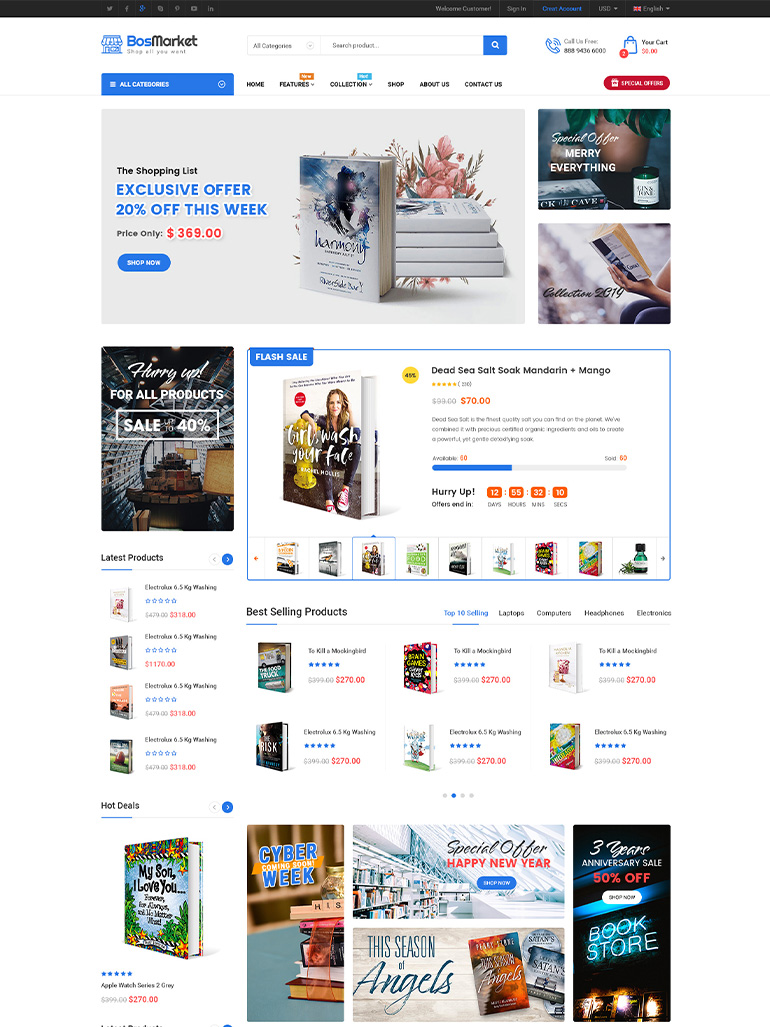 BosMarket is one of the most flexible multi-vendor and marketplaceWooCommerce WordPress theme with beautiful and unique designs.
With 12+ unique home pages, 2 mobile layouts, multi-vendor support and lots of HOT WooCommerce features, this will be a great choice for any kind of store or marketplace.
---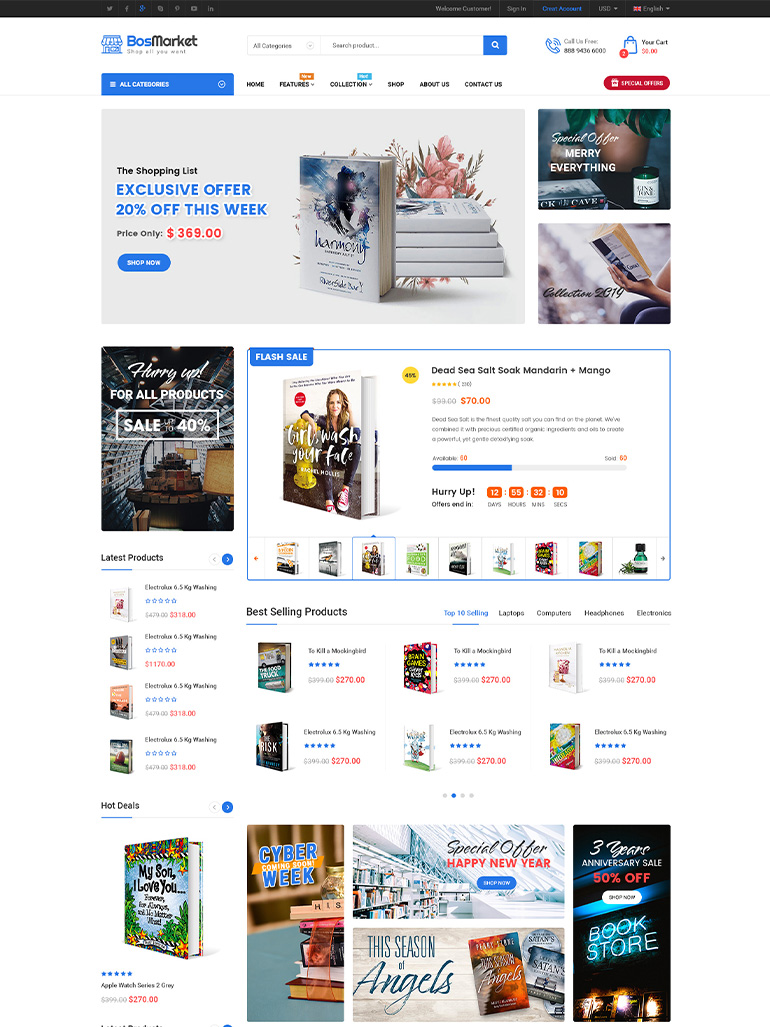 Coruja is a modern and clean book store WordPress theme that is suitable for any book shop, publisher, library, literary club or any shopping store or marketplace.
With 05+ creative homepage designs, mobile layout ready, multi-vendor support and lots of hot e-commerce features, Coruja will be a great choice for your next projects.
---

Booklovers – beautiful, fresh & clean Publishing House & Book Store WordPress Theme. It has a modern and functional design built for Publishing House or Bookstore. The theme can be suitable for any Publishing service business or Book-Author official website. Also, it can be interesting for Libraries, Literary Clubs, Digital and Media online stores.
---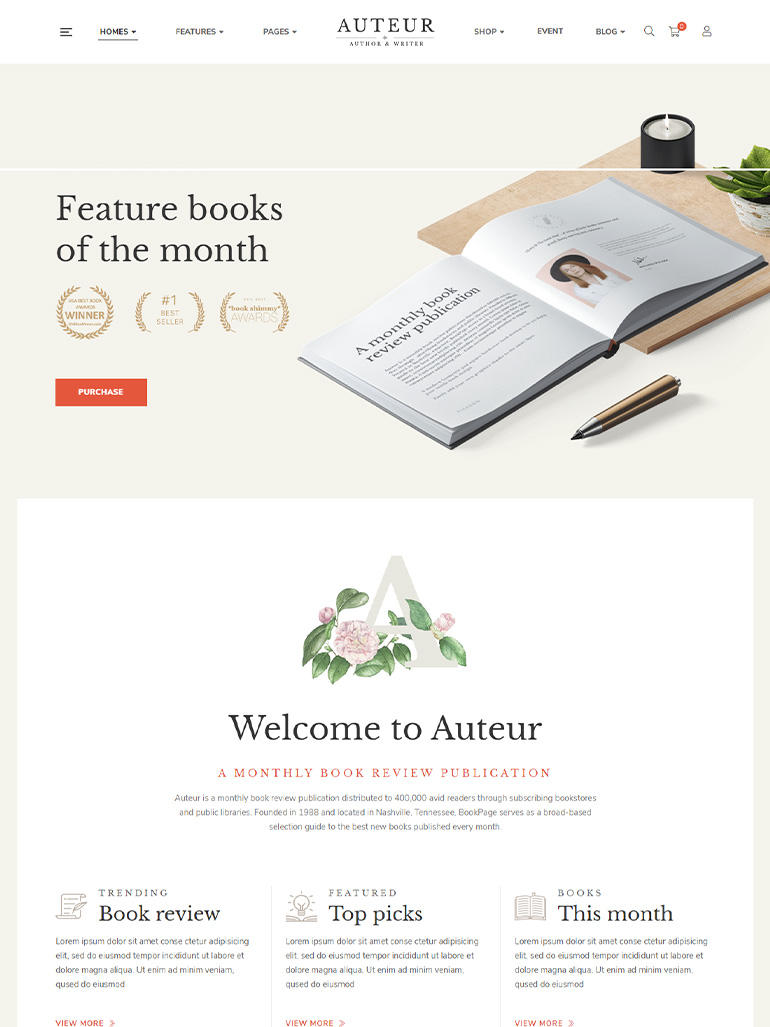 Auteur is a gracefully crafted WordPress theme created specifically for writing authors, bloggers, reviewers, publishers, book distributors, book stores anyone whose work concerning writing and other book-related services. It was for writers or professional bloggers. The theme features an elegant design, seamless interface with great user experience taken into consideration.
---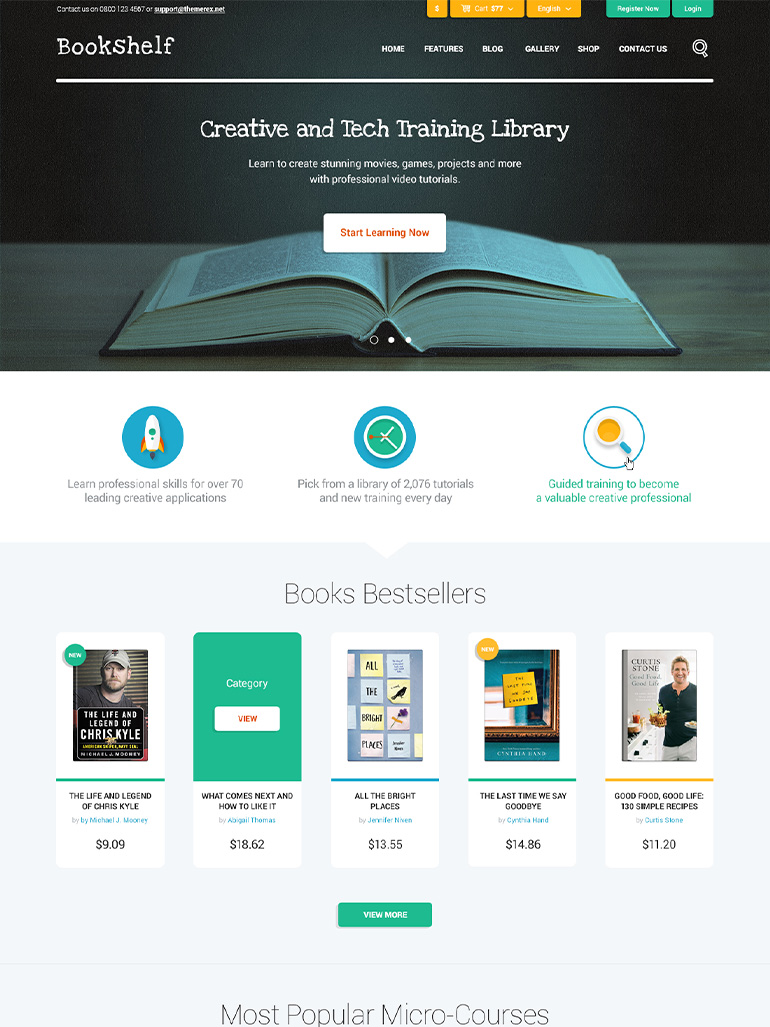 BookShelf is a powerful & attractive Bookstore WordPress Theme. It will be a splendid solution for your modern online library, bestseller shop, literature blog, book lovers portal, online courses & online bookstore.
Also the theme is ideal for online websites selling any media products, like audio and electronic books, music, movies, video games or micro courses. Furthermore you can easily use BookShelf to sell both physical and downloadable items. You may dedicate its pages to publishing houses, online training, ebook, literature club, authors, literary clubs, or book / movie reviews and your bestsellers.
---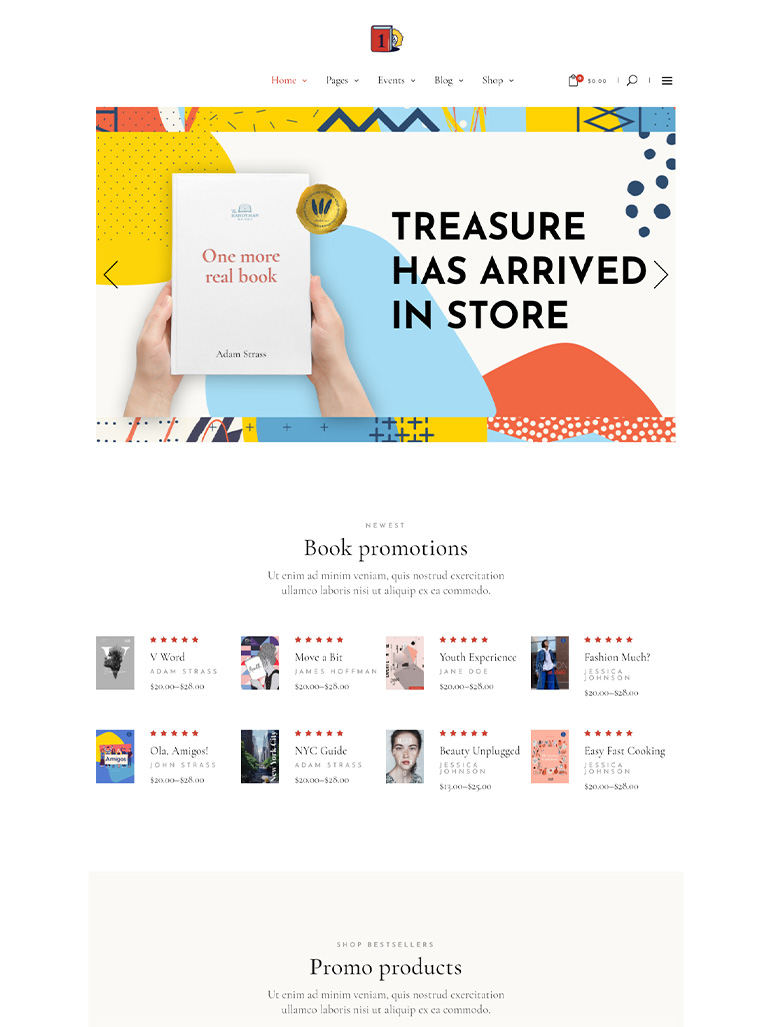 Start the first chapter of your successful online career with ChapterOne, a theme we built for all modern bookstore and book publisher websites. ChapterOne provides you with all a bookstore or a book publisher can ever need, and puts all the creative power right in your hands. Pen and publish your masterpiece today!
---
Conclusion
Above are the top best book shop, book publisher, or book author WordPress themes. We really hope that this collection will help you to choose the best design for your project.
---
See Our Best-selling WordPress Themes 2021:
---
BUY WITH CONFIDENCE?
In case there is any question about our themes, you can contact us via This email address is being protected from spambots. You need JavaScript enabled to view it. (on business days).